BioDataAnalysis GmbH is committed to open software development. We actively participate and share in renowned open source projects and engage in the community. Research projects can build on our experience in source code dissemination and community-building.
Open Source Engagements

MinGW Packages
Package scripts for MinGW-w64 targets to build under MSYS2.

XuvTools
XuvTools is a fully automated 3D stitching software for biomedical image data, typically confocal microscopy images.
GRPC
A high performance, open-source universal RPC framework.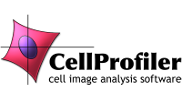 CellProfiler
Software for biologists to quantitatively measure phenotypes from thousands of images automatically.