The one service for all your high content screening needs in the heart of Munich.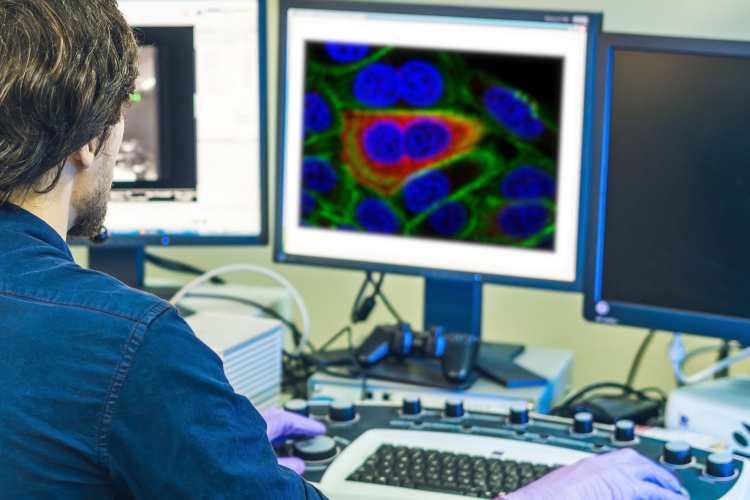 Our high content screening service facility offers advanced light microscopy imaging, precise cell segmentation, and accurate measurement of complex biological samples. Our team of experienced professionals utilizes cutting-edge technologies and techniques to provide comprehensive data analysis that meets your research needs.
Our services include:
High-resolution light microscopy imaging to capture detailed cellular information
Advanced cell segmentation algorithms to separate individual cells and organelles from complex samples
Customizable analysis pipelines to meet your specific research requirements
Comprehensive data analysis and reporting that are accurate and reproducible
Our facility is equipped with state-of-the-art instruments and software that enable us to deliver high-quality results in a timely and cost-effective manner. We specialize in a range of applications, including drug discovery, toxicology, and phenotypic screening, among others.
Our goal is to provide reliable and efficient data analysis to advance your research objectives. We take pride in delivering scientifically rigorous and transparent results that you can trust.
Partner with us for your high content screening needs and experience a commitment to scientific excellence. Contact us today to learn more about our services and how we can support your research endeavors.